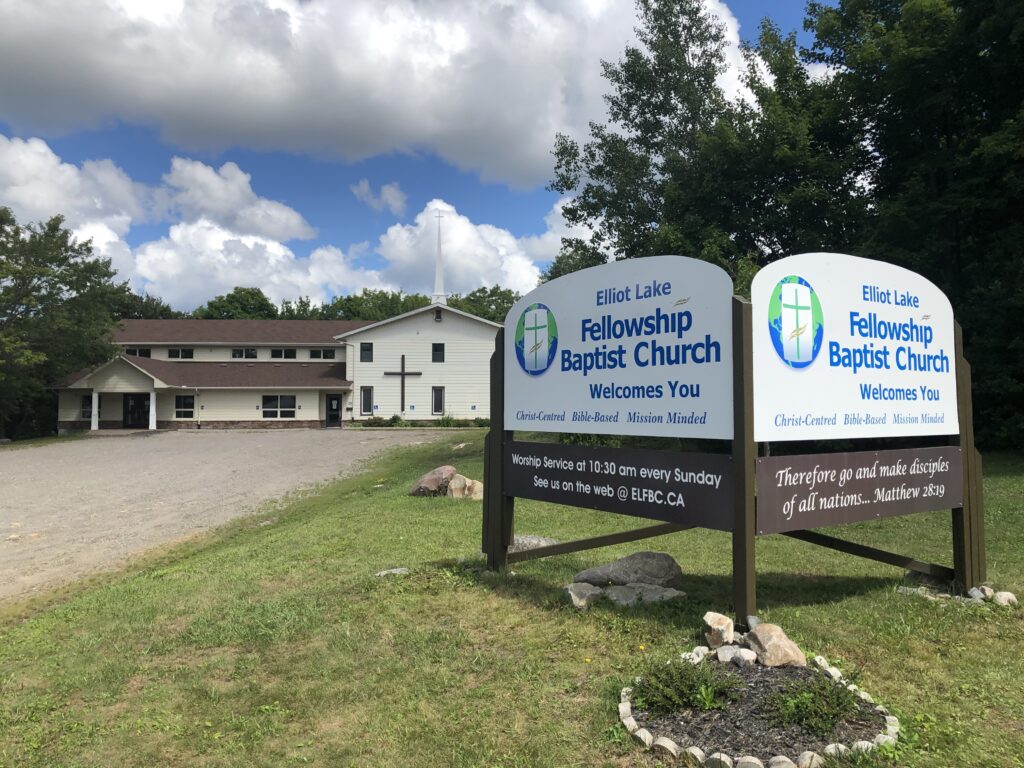 Elliot Lake Fellowship Baptist Church, located in Elliot Lake, Ontario, Canada. We are affiliated with the Fellowship of Evangelical Baptist Churches in Canada. We seek to serve the Lord Jesus Christ by providing warm fellowship and insightful Bible teaching for everyone in your family.
SUNDAY MORNING

SERVICES at 10:30
CONNEXTION Small groups meet each Sunday evening at 6:30 (Upstairs Meeting Room)
If you have a need or question for the church please email the Pastor directly at pastor.kevin@elfbc.ca or a Deacon.
CHRISTMAS EVE SERVICE 6:30 pm Saturday, December 24, 2022 BRING A FRIEND
CHRISTMAS DAY SERVICE 10:30 am Sunday, December 25, 2022 BRING A FRIEND
Health and Safety
COVID-19 Precautions such as masks and distancing are no longer mandatory but we encourage you to attend and take those measures that provide you with peace of mind.
COVID-19 Notice from Fellowship National Website and more from FEB Central website.