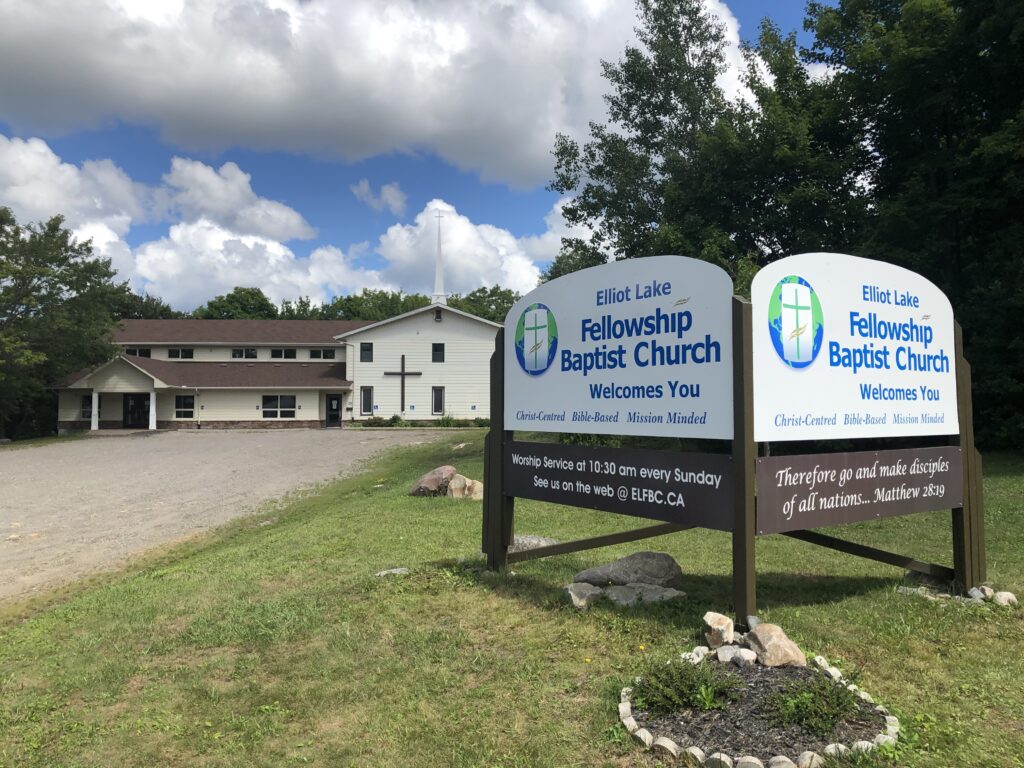 Elliot Lake Fellowship Baptist Church, located in Elliot Lake, Ontario, Canada. We are affiliated with the Fellowship of Evangelical Baptist Churches in Canada. We seek to serve the Lord Jesus Christ by providing warm fellowship and insightful Bible teaching for everyone in your family.                 
Sunday Services
In response to the recent provincial announcement changing the restrictions for religious group meetings,

EL Fellowship will switch temporarily to two(2) in-person Sunday Morning Worship Services at 9:30AM and 11:00AM with attendance limited to 15% of approved capacity for each.
In order to maintain compliance, we would ask that those interested in attending one of the Sunday Morning Services contact Pastor Liv at church by phone at (705) 848-7171 and register your preferred service.
Note: "First come, first signed up" for the roughly 20 seats available per service.  
6:00pm  Evening Service is not being held until further notice.
Wednesday
CONNEXTION Small groups have been suspended until May pending further announcements.
Plan to Protect
Elliot Lake Fellowship Baptist Church has implemented a Plan to Protect.  This is designed to take reasonable measures to ensure that all those involved with ministry to children and vulnerable persons are properly screened and trained in how to interact with them.  For example, this requirement would apply to: Sunday school involvement, Child Care, etc.
COVID-19 Notice from Fellowship National Website and more from FEB Central website