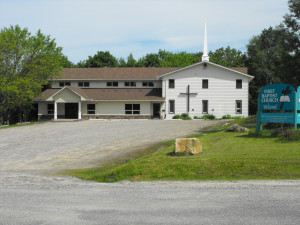 WHO AND WHERE WE SERVE
GROWTH GROUPS:
Connextion Group is a smaller group within the church, intended to cultivate Christian maturity and community.
This group meets on Sunday Night at 6:30PM (upstairs Meeting Room)
Bible Study and Prayer Meeting
This group meets on Friday afternoon at 2:00PM (upstairs Meeting Room)
If you are interested, please contact the pastor: fbaptist@bellnet.ca.

========================================
OVERSEAS:
Partners in Missions – Flemmings (FEB International) in Japan
LOCAL:
Volunteer at the Elliot Lake Food Bank
Elliot Lake Crisis Centre
Palliative Care
Maplegate House for Women
2nd Mile Club 50+
May our labor and witness of the Gospel of Jesus Christ
continue to be local, cross-cultural and overseas ministries.