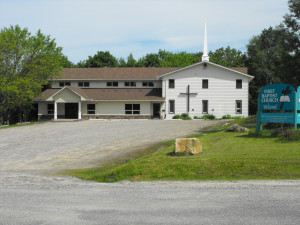 WHO AND WHERE WE SERVE
GROWTH GROUPS:
Growth Groups are smaller groups within the church, intended to cultivate Christian maturity and community.
This is achieved through discussion and teaching of scripture.   For the year of 2018/19
Growth Groups will be working through the material provided
by THE BIBLE PROJECT https://www.youtube.com/user/jointhebibleproject 
If you are interested, please contact the pastor: fbaptist@bellnet.ca.

========================================
OVERSEAS:
Partners in Missions
Short-Term Missions
LOCAL:
Missions Committee
Volunteer at the Elliot Lake Food Bank
Elliot Lake Crisis Centre
Palliative Care
Maplegate House for Women
2nd Mile Club 50+
Knitting for babies in Africa & Latin America
Christmas Hampers for the Elliot Lake Food Bank
Support for Christian camping
Partners in Missions
Short-Term Missions
May our labor and witness of the Gospel of Jesus Christ
continue to be local, cross-cultural and overseas ministries.